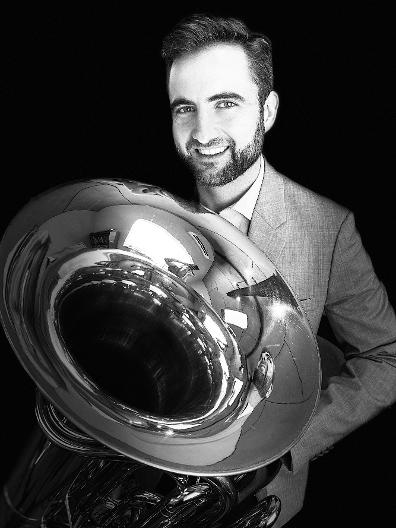 Luke Storm holds the position of Principal Tuba with the Santa Barbara Symphony and has performed with the Los Angeles Philharmonic, Baltimore Symphony, North Carolina Symphony, San Diego Symphony, and the International Contemporary Ensemble, among others. He has recorded with Florence + the Machine and Kamasi Washington and can be heard on numerous film and television scores, including the Transformers, Pirates of the Caribbean, and Fast and the Furious franchises.

Storm has premiered works by composers Peter Ablinger, Mark Applebaum, Richard Barrett, Raven Chacon, Du Yun, Jürg Frey, Nicholas Deyoe, Nick Didkovsky, Ulrich Krieger, Ian Krouse, Anne LeBaron, Larry Polansky, Marc Sabat, Wolfgang von Schweinitz, James Tenney, Christian Wolff, and many more. He is a founding member of Trio Kobayashi, which specializes in the emerging field of just intonation music for brass.
Concert appearances include performances at Walt Disney Concert Hall, Harvard University, the Ojai Music Festival, REDCAT, wasteLAnd music, wild Up, Monday Evening Concerts, Angel City Jazz Festival, San Diego New Music, and Jacaranda. Storm was the winner of the 2015 Atwater Kent Concerto Competition as well as being featured as soloist in a performance of David Lang's Are You Experienced? at UCLA.

Storm is on faculty at the California Institute of the Arts and completed his DMA in tuba performance at the University of California, Los Angeles.